get Your career Through Covid 19
June 30, 2021 @ 10:00 am

-

12:00 pm

$120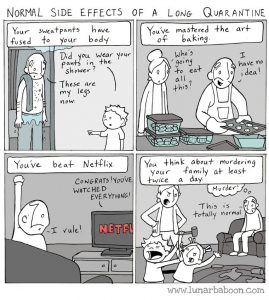 A dozen things you can do, while physically isolated, to get ready for your next chapter.   Over 6 weeks, starting June 30, 2021 we will connect for 2 hours each week (total 12 hours) and review thoughtful ways to survive this pandemic and thrive with these gifts:  more clarity about your strengths, more resilience and optimism. Join Judith McLean, popular corporate trainer and a veteran career coach, who can help co-navigate your return or find a new place to land.  Open up doors to some new possibilities!
Week 1 is about Routines and Optimistic Thinking, what Career Ideas make more sense these days? Week 2 is about Learning, Life Visioning and Living Now; Week 3 is about Laughing, Reflecting and being Kinder (to self and others); Week 4 about Helping Others and Living your Values; Week 5 we'll address how to Network in our new reality. our last week we'll add some resources to Negotiate, Stay Calm and share the Abundance I have extensive experience in community development and training. Along with two masters degrees, I have decades of experience as a researcher, change catalyst and facilitator for both corporate and non-profit audiences. I have led community development projects in the areas of literacy, essential skills, self-esteem, community resilience and multiculturalism. An expert in transitions, I trained community workers and business leaders to sustain organizational change. As a Career Coach for over 20 years, I developed jobs; coached senior executive, front line managers and workers in transition how to:  analyse emerging labour markets; navigate through personal and professional barriers to optimize their careers; negotiate fairer compensation packages; apply social media to market their transferable skills. I specialized in assisting foreign trained professionals in receiving Canadian credit for prior learning. I am also a Registered Workplace trainer for Morneau Shepell in: Resilience, Boosting Productivity, Mindfulness, Emotional Intelligence, Welcoming Change, Managing Conflict, and Respectful Workplaces. Contact Judith at
info@hiqtraining.ca
or 604.313.9955,  for  more details.  You can deposit $60 and another $60 when you land that new job. Let's toast to that!