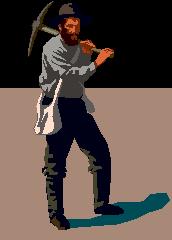 Organizational Stakeholders
| | |
| --- | --- |
| Stakeholder | Nature of the Stakeholder Claim |
| Shareholders | Participation in distribution of profits, additional stock offerings, assets on liquidation; vote of stock; inspection of company books; transfer of stock; election of board of directors; and additional rights as have been established in the contract with the corporation |
| Employees | Economic, social and psychological satisfaction in the place of employment. Freedom from arbitrary and capricious behaviour on the part of company officials. Share in fringe benefits, freedom to join union and participate in collective bargaining, individual freedom in offering up their services through an employment contract. Adequate working conditions |
| Customers | Service provided with the product; technical data to use the product; suitable warranties; spare parts to support the product during use; R & D leading to product improvement; facilitation of credit |
| Creditors | Legal proportion of interest payments due and return of principal from investment. Security of pledged assets; relative priority in event of liquidation. Management and owner prerogatives if certain conditions exist with the company (such as default of interest payments). |
| Suppliers | Continuing source of business; timely consummation of trade credit obligations; professional relationship in contracting for purchasing, and receiving goods and services |
| Unions | Recognition as the negotiating agent for employees. Opportunity to perpetuate the union as a participant in the business organization. |
| Competitors | Observation of the norms of competitive conduct established by society and the industry. Business statesmanship on the part of peers. |
| Governments | Taxes (income, property, and so on); adherence to the letter and intent ofpublic policy dealing with the requirements  of fair and free competition; discharge of legal obligations of businesspeople and business organizations; adherence to anti-trust laws. |
| Local Communities | Place of productive and healthful environment in the community. Participation of company officials in community affairs, provision of regular employment, fair play, reasonable portion of purchases made in the local community, interest in and support of local government, support of cultural and charitable projects. |
| General public | Participation in and contribution to society as a whole; creative communications between governmental and business units designed to reciprocal understanding; assumption of fair proportion of the burden of government and society. Fair price for products and advancement of the state-of-the-art technology that the product line involves.Source: from Sims, RR Ethics and corporate social responsibility. Why giants fall ©2003. |
You will want to identify your stakeholders' needs.
Their interests may be primary (customers, investors, employees, suppliers) with a direct stake in the organization's success or failure.  Secondary stakeholders (social pressure groups, media, trade bodies) have an indirect stake in the organization..
Owners have legal interests, while suppliers do not.  A board of university trustees typically wields more power than faculty or students.